Catherine Julia Mort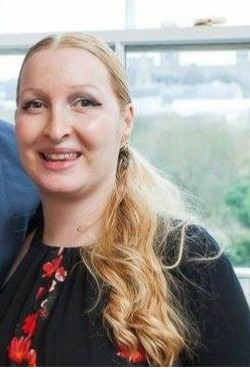 Dr. Catherine Julia Mort
Business Name 

 
Grassroots Healing

Contact
Email – cjmconsultancy9@gmail.com
Website
coming soon
Location
Home is Newcastle in the UK but I work with clients from all over the world via phone or video link (skype, messenger, facetime etc).
Training
HTMA Training with Dr Rick Malter, Graduate of the Copernican Institute (RCP Consultant) run by Morley Robbins, Research Scientist with PhD in Chemistry. In addition, I have gained over 20 Years experience in alternative healthcare research as part of my own healing journey. I was given the following labels (CFS, ME, Adrenal Fatigue, Hashimotos, Pyroluria, mercury toxic, leaky gut) but did not find the true cause of my health challenges or initiate healing until I met Morley Robbins and followed the Root Cause protocol (RCP)

Services Provided
Health and wellness consultations including HTMA and blood panel analysis to determine the route cause of health issues. My style is very much holistic with a huge focus on stress management, diet, whole food supplementation, gentle detoxification support and general life style changes to promote healing and wellbeing.
Order a consult with me here.
Betala, överför och ta emot pengar på nätet – PayPal
Det är smidigt, tryggt och säkert att betala på…
PAYPAL.COM